The John R. Young Career Enhancement Scholarship Program – Calling all applicants!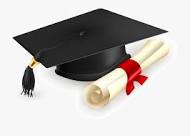 Are you an adult student who could use a little extra help with your school expenses? NHFCU wants to help you with a scholarship opportunity! The John R. Young Career Enhancement Scholarship Program is available to adult learners for the 2023 program year.
NH Federal Credit Union and its Centers for Finance & Education will award up to $5,000 in 2023 as scholarship contributions to adults working part-time or full-time who wish to enhance their careers through accredited colleges or required licensing programs. Eligibility includes NHFCU employees, members or eligible members.
Submission requirements:
All applications must be received between: Monday, February 13 – Friday, April 14, 2023, and include the following:
Completed application.
2 Letters of recommendation from any of the following: your current or a past employer, an organization you volunteer with, or a current or former teacher, coach, or mentor.
Resume, including awards, volunteer participation, and other relevant activities.
Verification of your enrollment in or acceptance in a trade school, accredited college, or recognized professional licensing program.
Applicants must be age 18 or over and either: a) a member or eligible member of New Hampshire Federal Credit Union, or b) a current employee of NHFCU.
An essay with a minimum of 300 words, responding to the following prompt:
Describe how you found your passion for your career and how you believe this pursuit will make a positive difference in your community and in your life.
Incomplete applications without all required information will be disqualified.
Scholarship winners will be notified by Friday, May 19, 2023.