$800 raised for Santa for Seniors Donation Drive 2022
NHFCU's 4th annual Santa for Seniors Donation Drive kicked off during Intown Concord's Midnight Merriment. Your generosity brought smiles and joy to so many at Christmastime. Thank you for making a difference in the lives of seniors in our service areas during the 2022 holiday season!
Santa accepts $800 in gift card donations along with holiday greeting cards and other items to keep seniors warm this year.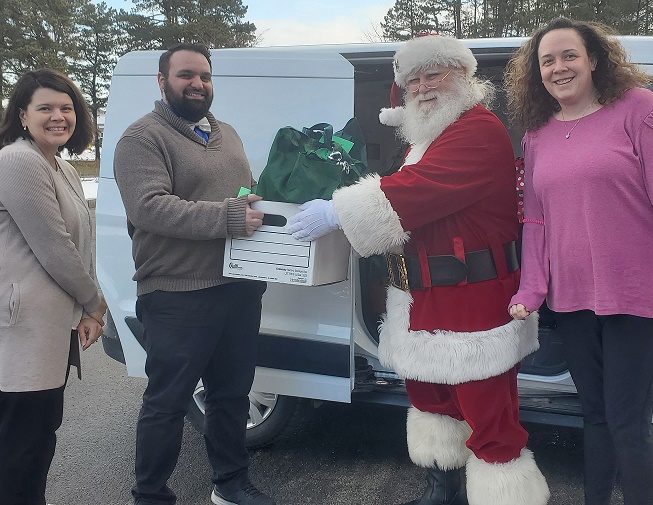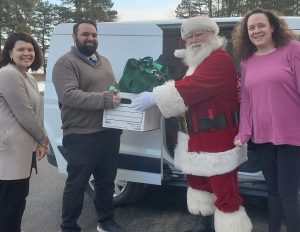 NHFCU Financial Services Representatives braved the cold on December 19, 2022, to help Santa get all the goodies in his sleigh to deliver to eight nursing homes in our service areas! L to R: Heidi McManemon, DJ Frechette, Santa and Brittani Fournier.