Congratulations to Douglas Frechette, our Employee of the Month for September
Congratulations to Douglas "DJ" Frechette, Financial Services Representative, our Employee of the Month for September 2022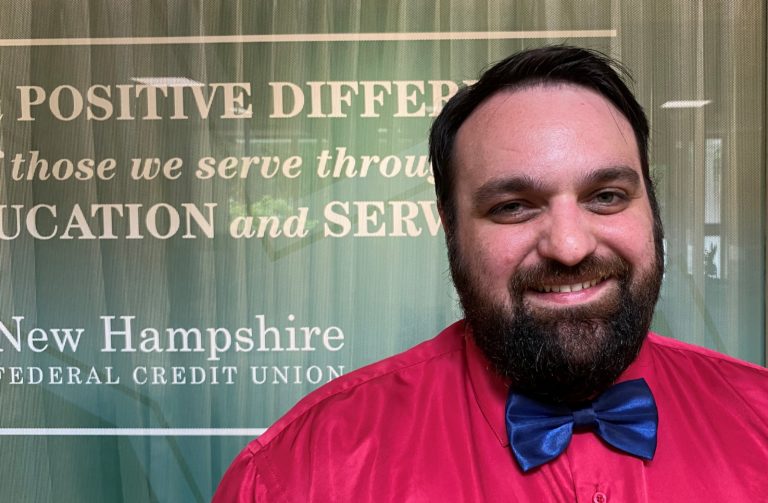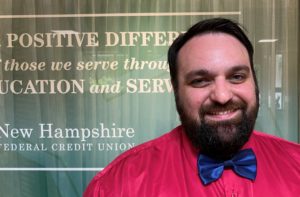 DJ came to NHFCU in 2021 as a Member Service Representative. In summer, 2022, he became a Financial Service Representative. DJ's helpful nature shines through everyday. He is always ready, willing and able to help our members and his co-workers.
For example, whether he's cooking up popcorn on state payday Friday for members, helping with the heavy lifting and hanging banners for credit union events, or working with members, DJ delivers kindness, patience, and a positive outcome.
This year, DJ jumped right in learning and mastering new skills – he can help members with lending, cash transactions and opening accounts!
DJ is always professional in every situation has made a mark on members and staff. He finds pride and joy in serving others. He is thoughtful in his conversations with employees and members alike, always displaying a professional demeanor.
DJ's most admirable qualities are his quiet enthusiasm and respect for everyone – they  shine through in his interactions. Congratulations!