Congrats to Jane Virgin on her retirement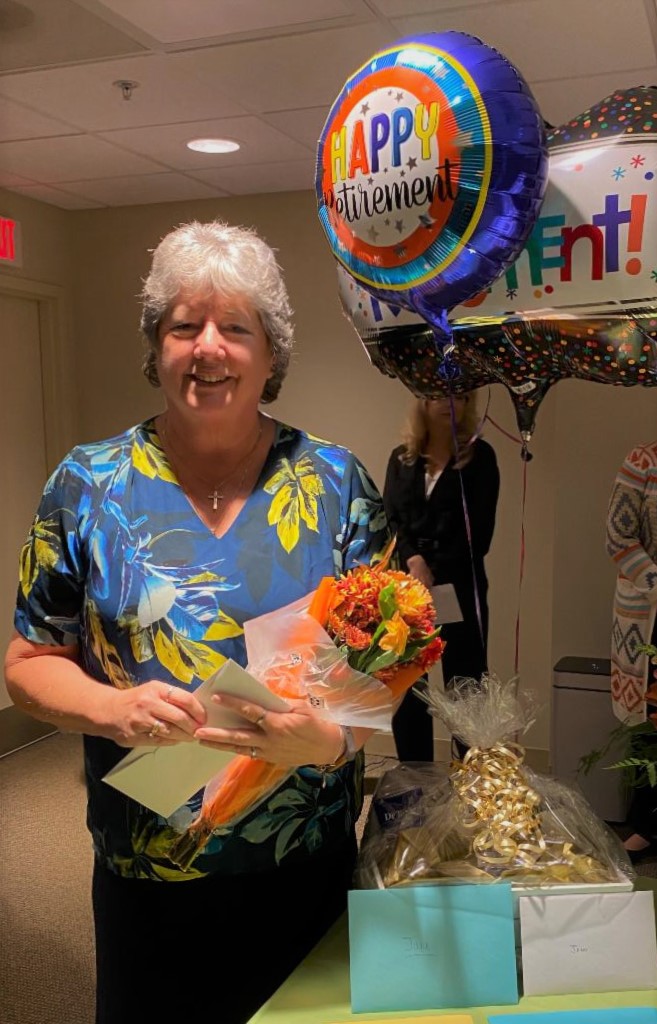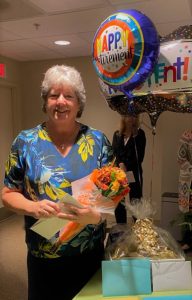 Jane Virgin joined New Hampshire Federal Credit Union (NHFCU) as a part-time Teller in April 1983, and soon thereafter, full-time Teller. And, after nearly 40 years serving members of NHFCU, Jane has retired.
Throughout her career, Jane worked in several different departments mastering her skills. In 1987, she found her true calling in lending. She helped countless members, putting them on the road in new or used vehicles or fulfilling their adventurous sides as they drove into the sunset in new RVs or boats, or on ATVs and motorcycles. And, when it came to make biggest purchase of their lives, Jane was there, making their dream of home ownership a reality.
Ask members how Jane made a difference, and most will tell you it's her hard work, optimism and commitment to members. If you ask her coworkers what contributed most to Jane's success…always moving the process forward with a smile and wonderful sense of humor.
Jane's dedication to NHFCU – over 39 years of service is a lifetime achievement. As she bade farewell to all those she'd built relationships with over the years, she received an abundance of well-wishes and hugs.
NHFCU congratulates Jane. Join us as we extend wishes for health and happiness for in all her new adventures. Jane, enjoy the well-deserved travel!